RCM Account Service Manager
As a Revenue Cycle Management client of STI, you will be assigned an Account Services Manager (ASM) who will provide many additional services to your practice, in addition to our excellent billing services. Our ASM's have years of experience in Healthcare IT and working with practices and clinicians like yourself, to utilize their systems effectively, develop efficient office workflows, implement best practices in all areas of managing the practice, including billing.
Financial Review Meetings
Your ASM will schedule regular meetings to review the status of your practice's medical billing, providing analysis to demonstrate improvement in your payments and receivables. Detailed reports and analysis of your insurance charges, patient charges, and payments will be reviewed. A comparison between quarters and year to year will be analyzed and reviewed helping you keep informed about the health of your practice. Sometimes concerns related to payer reimbursements are uncovered prompting follow-up to get it corrected.
Regulatory Mandates and Programs
Many practices and clinicians find it difficult to keep up with all of the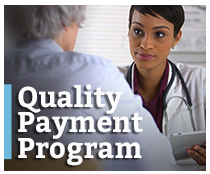 regulatory changes and requirements. The CMS EHR Incentive Program (Meaningful Use) and now the CMS Merit Based Incentive Payment System (MIPS) affect how you are paid for the care you are providing to your patients. Your ASM will keep you informed about all of these programs, and future regulatory requirements, and work with to you achieve the goals of these programs, so that you can earn the best possible score toward achieving a positive payment adjustment from Medicare, and other payers who will likely adopt this reimbursement model.
Medical Billing
Acting as your liaison with STI's Medical Billing division, your ASM will follow up with your Account Billing Manager to arrange meetings to discuss any issues you may have or get answers to your billing questions. A yearly review of your fee schedule and update will be provided as well.
Training
Your ASM will arrange training for new clinicians or staff joining the practice. In working with your
ASM if areas of lack are uncovered, re-training will be offered. Training is also available to familiarize you and your staff on new software updates to the system as they come out.
Escalation of Concerns or Questions
Although we don't expect problems, sometimes issues arise that require you to reach out to other departments at STI. Your ASM will facilitate communication between your practice and people or departments at STI on your behalf.
Learn more about how Revenue Cycle Management can benefit your practice TODAY!
Contact us using the form here or call us today at
1-800-487-9135 ext. 1188